Domains | Web Hosting | VPS | Dedicated Servers | Colocation | Affordable Web Hosting Services​
About HostRoyale Technologies
An idea that started in 2009 in Pune, Maharashtra and later incorporated under Hostroyale Technologies Pvt Ltd in India with corporate office in Pune, Maharashtra and Datacenters colocation units in India, US, Australia, New Zealand, Iran, UAE, Bulgaria, Israel, Finland, Portugal, Spain, France, UK, Germany(the list is exhausting and continuously growing bigger) by System Engineers looking to provide the highest possible quality service with knowledgeable staff at most cost-effective pricing possible.
The lack of a good service provider who can provide customers with services across the globe and enable them to have a single point of presence for all their locations with all the qualities that are now available through HostRoyale was the primary motivation behind the group. HostRoyale employs the highest quality equipment and is staffed by qualified personnel in their field. Every shift is headed by crew members that have extensive experience and certification or degrees in the related field. Every member of HostRoyale technical team has the degree(s) or is certified system/network engineer and/or possesses equivalent experience and undergoes extensive training.
The Data centres that we engage with allow for maximum scalability and security and they enable us to connect easily to virtually any backbone provider and scale our internet connectivity to meet client's needs. Additionally, the Network is directly connected via diverse path Fiber Optic lines to many of the other carriers by state of the art equipment at all the locations that we cover.
HostRoyale Colocation Units are located in Data Centres which are examined annually to validate stringent compliance standards for Data center operation, security and availability including SOC reports which are available for review by potential and Current clients.
In addition to services provided at its own facilities HostRoyal also provides managed services to other providers.
HostRoyale is committed to providing the highest level of support and quality services which include:
Co-location
Dedicated Servers
Private and Hybrid Clouds
Shared Hosting
Bandwidth and IP Services
Virtual Private Networks
Managed Services
HostRoyale's IP Services allow clients direct OR managed connections to the majority of backbone providers of each country that we operate our services in. The aggressive pricing is achieved by leveraging the large commitment by current clients to such providers and strategic partnerships with large volume resellers.
Managed Services provide clients with a complete and low-cost solution to the complex world of network management, HostRoyale's Managed Services is the only one of its kind with the client's corporate interest in mind and fully branded.
Processes such as IP acquisitions, equipment, bandwidth purchases and client contacts are performed with the client's corporate name and are maintained under the client's ownership. Increasing capabilities and reliability of services offered by clients at a fraction of the cost makes HostRoyale's Managed Services ideal for small to mid-size providers.
HostRoyale can provide you with all the resources and services required to ensure your success, contact us for more information on how we can increase the quality of services at an attractive bottom line with Complete and Effective Solutions Custom Designed to deliver maximum results from your budget.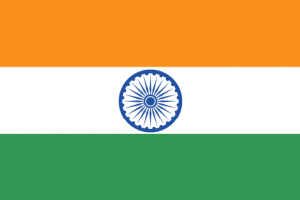 Pune, MH, India – Head Office + Pune web hosting.

We are registered as a Private Limited company with ROC-Pune and our CIN is U72900PN2014PTC151495 with our registered office address

ADDRESS

Office Number 11A, City Mall, GaneshKhind Road, Pune 411007